You have reached our old site. Our new one can be found at www.alexxus.com




EMCEES | ENTERTAINERS | DISC JOCKEYS




FOR DUBUQUE, GALENA & THE SURROUNDING AREA
Your fun party starts HERE when you . . .

Alexxus Entertainment - Home Page

S

ince 1994 Alexxus Entertainment has been providing Dubuque, Galena and the surrounding area with the best in wedding entertainment


~~


To Do this we combine our unique blend of an exceptional Emcee, great dance music and the latest in audio and visual technology, to make your event everything you want it to be.



Ten time winner of
the prestigious

Bride's
Choice
Award


~




Check out




our reviews

here

Experience +Creativity=One Memorable Day
Alexxus Entertainment, LLC
Dubuque, IA / Galena, IL

---
By Any Other Name:
We have been called Disc Jockeys, Disk Jockeys, DJs, Deejays,
Emcees, MCs, Entertainers, Party Professionals . . .
What we are:
Disc Jockeys Extraordinaire providing Dubuque, Galena and
the Tri-State area with the Finest in Great Music,
Memorable Moments and FUN!
2 0 1 5
- 2 0 2 2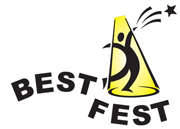 W I N N E R

Follow us on Facebook
All of our events are secured quick and easy with


Free Downloadable Wedding Planner
click here



Check out our videos

Dubuque DJ, Iowa DJ, NE Iowa wedding dj, Galena weddings, Galena IL DJ, Galena IL disc Jockey, dubuque
Weddingg Disc Jockey, Weddings Dubuque, Davenport DJ, waterloo DJ, Cedar Rapids DJ, La Crosse DJ, Prairie Du Chien DJ,
Wedding Entertainment Iowa, Wedding DJ Dubuque, Wedding DJ Wisconsin, Mobile DJ Dubuque, Waterloo, Dyersville, Galena, IL Wedding,
Unique wedding ideas, Wedding Entertainment, Worthington DJ, Galena, IL, Bellevue DJ, Platteville WI DJ, Cuba City WI DJ, Cascade DJ


,

Interactive Wedding DJ, Trivingo, holiday Party Games, Best disc jockeys in dubuque, best disc jockeys in galena il, best djs in dubuque, best dj in galena
52001, 52002, 52003, 61036, 61025